Thank you to our sponsors!
We would like to acknowledge the support of the following sponsors.

Proudly  Australian
Krispy Kreme Australia is proud of being the first country outside the U.S.A. to make
the iconic Original Glazed Doughnuts. We're proud that Krispy Kreme doughnuts are
made daily and so you'll always know when we're serving fresh and hot off the line,
just look for the 'Hot Now' light.
What's next? The sky's the limit. With exciting new doughnut flavours always on the
horizon, as well as fantastic new treats, like our new baked delights,
anything is possible…
https://www.krispykreme.com.au/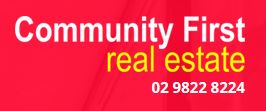 Community First Real Estate
For over 25 years Community First Real Estate have been providing exceptional property management, buying, selling and home auction services in the Liverpool and Camden areas of NSW. We are experts in the local real estate markets of Liverpool and its surrounding suburbs, offering professional, friendly advice on all aspects of real estate.
www.communityfirstrealestate.com.au


The Athletes Foot Liverpool
The Athlete's Foot Liverpool and what services The Athlete's Foot loves to provide to its new and existing customers. Be part of our extended Family at The Athlete's Foot Liverpool and experience the high quality service, which is complimented by our Free Fitprint fitting service we provide you to get the right fit of shoe for you.
www.theathletesfoot.com.au/#/liverpool

McDonalds Liverpool Area
Liverpool South. Liverpool West. Liverpool Westfield. Mega Centre Orange Grove. Moorebank.
Visit website
If you would like to become a sponsor, please contact us for more information.