Thank you to our sponsors!
We would like to acknowledge the support of the following sponsors.

Proudly  Australian
Krispy Kreme Australia is proud of being the first country outside the U.S.A. to make
the iconic Original Glazed Doughnuts. We're proud that Krispy Kreme doughnuts are
made daily and so you'll always know when we're serving fresh and hot off the line,
just look for the 'Hot Now' light.
What's next? The sky's the limit. With exciting new doughnut flavours always on the
horizon, as well as fantastic new treats, like our new baked delights,
anything is possible…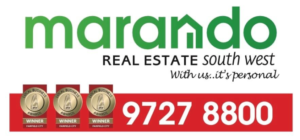 Marando Real Estate South West
Marando Real Estate is a family-owned and operated business established on the 20th November 1972, with Roy & Julie taking over the reins in 2014 and Marando Real Estate South West was born. With nearly 50 years passed since our office was opened, the Marando name has grown to become a well-known trademark in the local area. We are one of the only agencies to trade so successfully without a franchise banner, and a company with high ethical standards and community support.
Visit website

Max Art Painting & Decorating
Hi, My name is Lucas and I run a family-owned painting business. I've had over 20 years painting experience. Sydney based. I do domestic, commercial and industrial painting. I'm licensed and fully insured.
Visit website

Get Glassed

We are a family-owned and operated company, servicing Sydney and the beautiful South Coast area.
Our reputation has been built on the performance of our work, the quality of our products, the excellence of our service, the integrity that we do business with, and the response of many satisfied customers.

Cabramatta Rugby League Club
Cabra Leagues is a rugby league club with an outstanding record of achievement spanning over a hundred years' worth of rich history. Located at the heart of Cabramatta, Cabra Leagues  Club offers one of the best food and entertainment that one could wish for. We pride ourselves with the quality service our staff provides!

Terry's Grill Steak House- Collingwood Hotel

Massive on value, flavour and hearty portions, the guys at Terry's Grill Steakhouse know the key to the heart is through the stomach. Whatever you're craving, dig into juicy T-bones, saucy schnittys and crumbed pork chops. Deep fried dreams ate made of these!
With scrumptious, giant meals starting at just $14, Terry's is sure to cure any hunger (or wallet pains).
If you would like to become a sponsor, please contact us for more information.